The operation of the movable floor guarantees optimum safety. It prevents any swimming once the movable floor is in the closed position and with the locking activated. Simplicity and speed make our system suitable for everyone. The maintenance and control of the system are carried out without emptying the basin.
Heat loss and evaporation are reduced significantly, significantly impacting your water and heating consumption.
You will enjoy your swimming pool and your exteriors to the maximum, adapting it without constraint to your desires, your needs, your life … Place to relax, to the joy of your family, your children and your friends!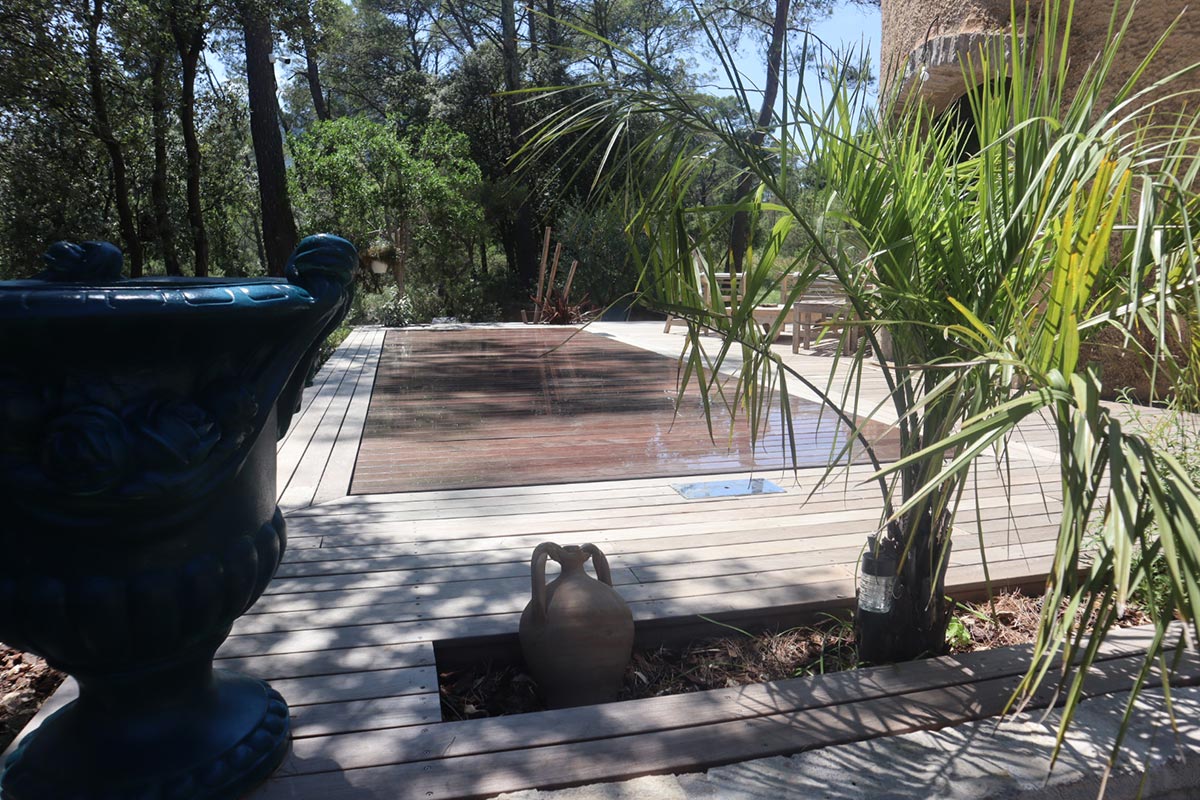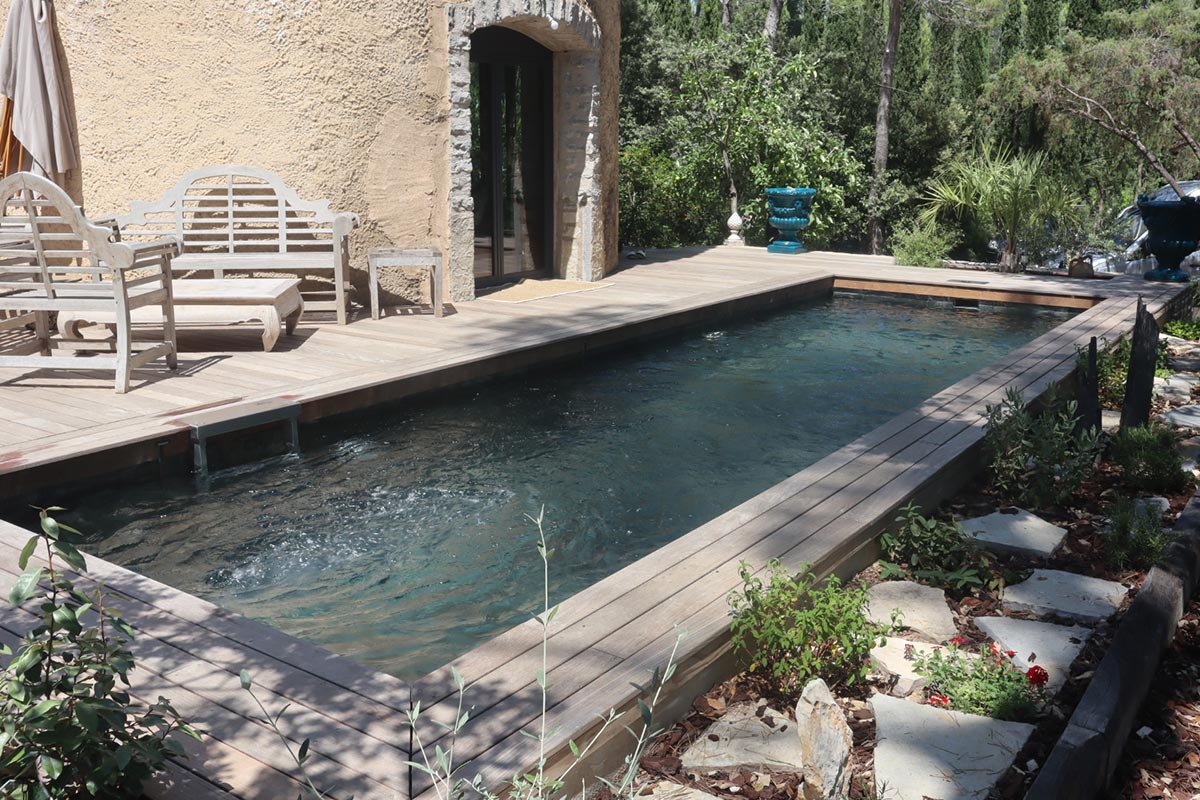 Reclaim the space of your swimming pool to enlarge your terrace and optimize your land. The modularity of the height of the movable floor can thus be adapted to your activities: aquagym, swimming, tanning or simply the pleasure of soaking your feet in the water for an aperitif … Children, adults, PRM: a swim that adapts to your needs, your desires and especially your life.
Coatings:
The coating of your movable floor adapts to your exteriors, and to your desires. The rendering will be done in a discreet and reassuring integration for your land.
Possible arrangements:
Wood, tile or stone cladding, automatic staircase, ladder, bench.